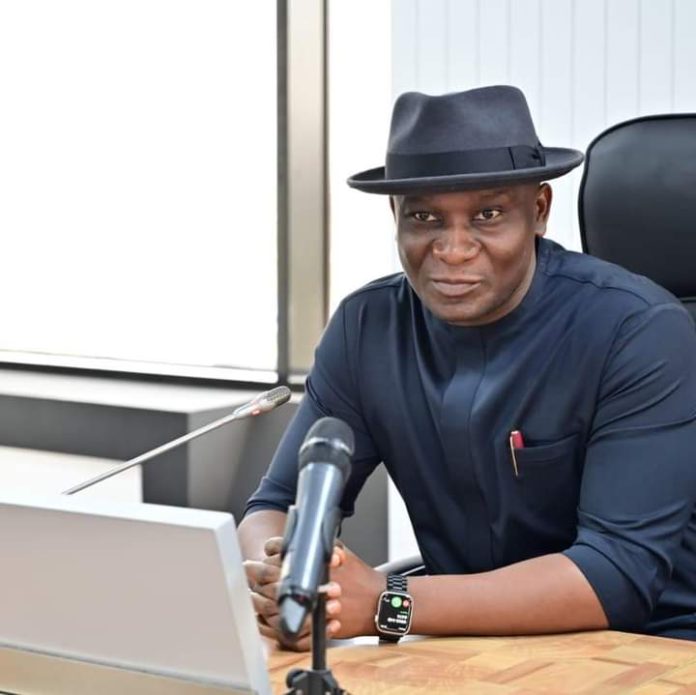 The Managing director of the Niger Delta Development Commission (NDDC) Dr. Samuel Ogbuku has asserted that President Ahmed Bola Tinubu has better plans for the development of the Niger Delta region.
According to Leadership News, Ogbuku hinted that the president has charged the commission to do more to develop the region and impact positively on the wellbeing of the people.
At an interactive session with management and staff of NDDC at the commission's headquarters in Port Harcourt, River State, Ogbuku said he was given "New Commandments" when he visited Tinubu recently at the Presidential Villa in Abuja.
Ogbuku said the president expressed disappointment at the level of underdevelopment in the Niger Delta region and the performance of the NDDC as an interventionist agency in the oil-rich region.
According to him, President Tinubu decried the mismanagement of resources of the Niger Delta region and directed the management team to return to the Commission and ensure that a new NDDC emerged.
The NDDC boss said President Tinubu was anxious to reposition the NDDC to ensure that it worked in the interest of the people of the region.
According to Ogbuku, "I made a pledge to President Tinubu that all resources at the Commission's disposal will be judiciously utilized to increase and improve the impact of the NDDC in the region."
He clarified that it was only the NDDC Governing Board that was dissolved by the directive of the federal government, while the management team, consisting of the managing director, the executive director (Finance and Administration) as well as the executive director (Projects) remained intact.
Ogbuku announced that the Commission was planning to engage a multinational professional services consultant, KPMG to help the Commission set up a viable and sustainable Corporate Governance structure.
In his own remarks, the NDDC Executive Director, Projects, Mr. Charles Ogunmola, noted that the management was setting up new units to facilitate the ease of doing business with the Commission.
He identified the proposed new units as Due Process Unit, Corporate Governance Unit and Contractor Support Unit.
On behalf of the staff, the Chairman of NDDC Staff Union, Comrade Anthony Gbendo, appealed to the management to expedite action on the staff conditions of service, which he noted was long overdue for approval.
Comments
comments