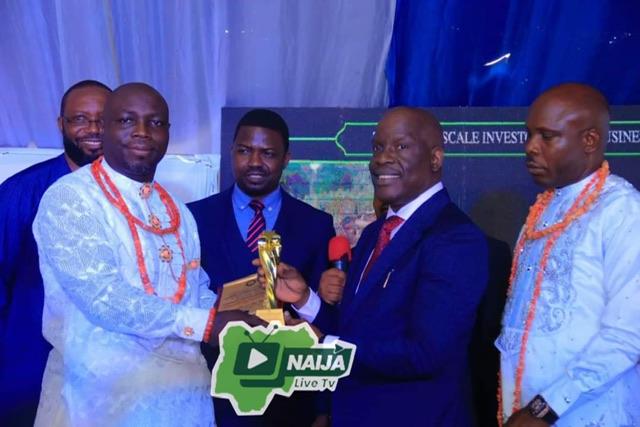 Tantita Security Services Limited has been awarded as the Most Outstanding Oil & Gas Security Company in Nigeria for its outstanding efforts in securing Nigeria's oil facilities and eradicating oil theft in the Niger Delta region of the country.
The Nigeria's Oil & Gas security firm has implemented innovative security measures that have increased the safety of the country's oil production, transportation, and storage.
The award of recognition is a testament to the hard work of the company, which has led to a significant reduction in oil theft, illegal activities and improved security in the Niger Delta region of Nigeria.
The Award was presented to the company by the Federal University of Petroleum Resources, Effurun Nigeria, in collaboration with African Child Foundation.
Presenting the award in a ceremony held in Warri, Delta State on Thursday June, 8 2023 the Vice Chancellor of the university, Prof Akpofure Rim-Rukeh, noted the invaluable contributions of the security firm.
The Institution commended Tantita Security Services Limited for their commitment and dedication to protecting Nigeria's oil facilities.
Speaking on behalf of the Oil & Gas security firm, the Managing Director High Chief (Engr) Kestin Pondi, said that the award is a testament to the hardwork and dedication of their team in ensuring that Nigeria pipelines are protected from any form of sabotage or theft.
"Tantita Security Services Nigeria Ltd has demonstrated excellence in providing cutting-edge technology and services that have helped reduce the risk of criminal activity in Nigeria's oil facilities. The company has also implemented measures that have enabled better monitoring and control of activities on these facilities, helping to protect them from theft and sabotage".
High Chief Pondi pledged that his company will continue to provide the highest quality security services and ensure that all oil facilities in Nigeria are properly guarded at all times.
"Our team at Tantita Security Services Limited is proud of this recognition and looks forward to continuing its efforts in securing Nigeria's oil facilities and resources", he said.
Comments
comments