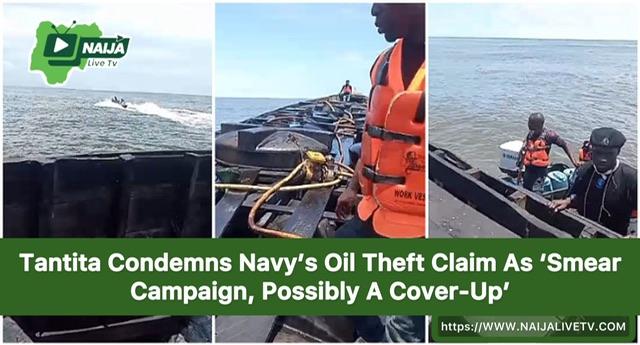 Tantita Security Services Nigeria Limited has refuted a statement by the Nigerian Navy claiming four of the security firm's personnel were involved in crude oil theft, calling the allegations a "smear campaign" and "possibly a cover-up".
The management of the security outfit contracted by the Nigerian National Petroleum Company (NNPC) Limited to protect pipelines from vandals disclosed this in a six-page statement on Saturday.
"Nigerians can see why we are forced to say that the Nigerian Navy's press release was nothing but a smear campaign against Tantita and possibly a cover up," the statement said.
According to the Navy, its personnel stationed at Forward Operation Base (FOB) foiled the attempted oil theft operation on the waterways near the Itolu community in Lekki, Lagos State, early last Tuesday.
The branch of the Nigerian Armed Forces said local youths had reported gunshots in the vicinity of the community, prompting naval patrol teams to immediately launch a response operation.
This reportedly led to the arrest of the Tantita employees, who were paraded by the NNS Beecroft of the Navy.
However, Tantita argued that its men were in pursuit of a motorised wooden boat that was "illegally" loading crude oil from an Offshore Oil Well Jacket.
"In fact the same Well Jacket in OML 110 operated by Cavendish Petroleum Nigeria Limited, where the MT TURA II was caught stealing Crude Oil a few months ago," it added.
Drawing links to a prior operation involving both parties, the security outfit also raised questions about the Navy's statement, including timelines, jurisdiction, and neutrality of the military branch.
See the full statement below: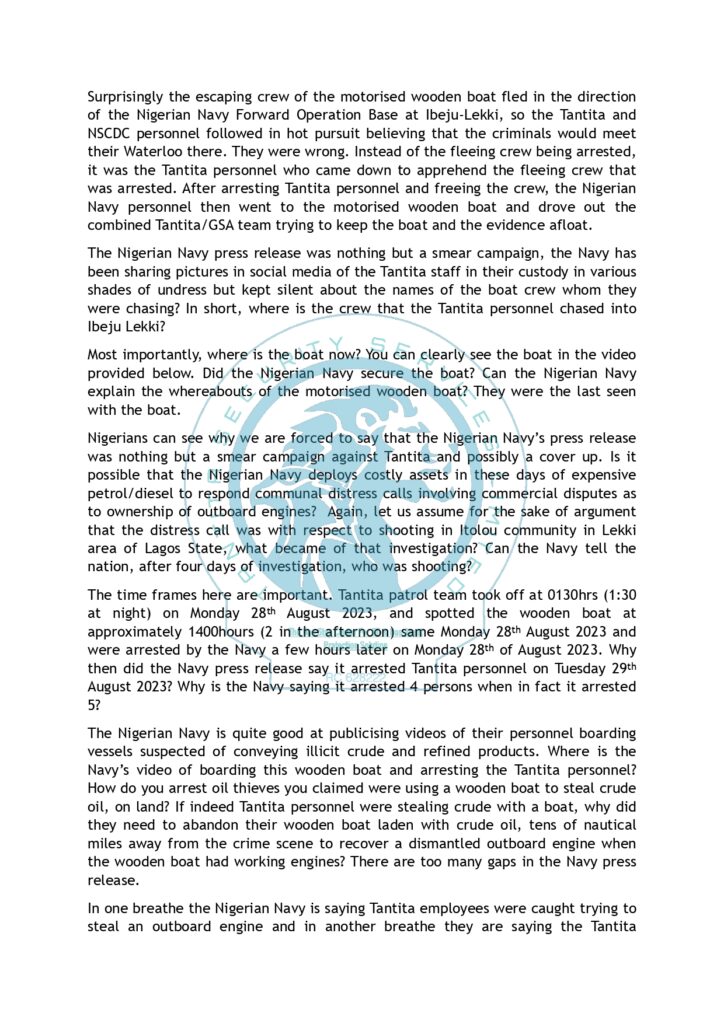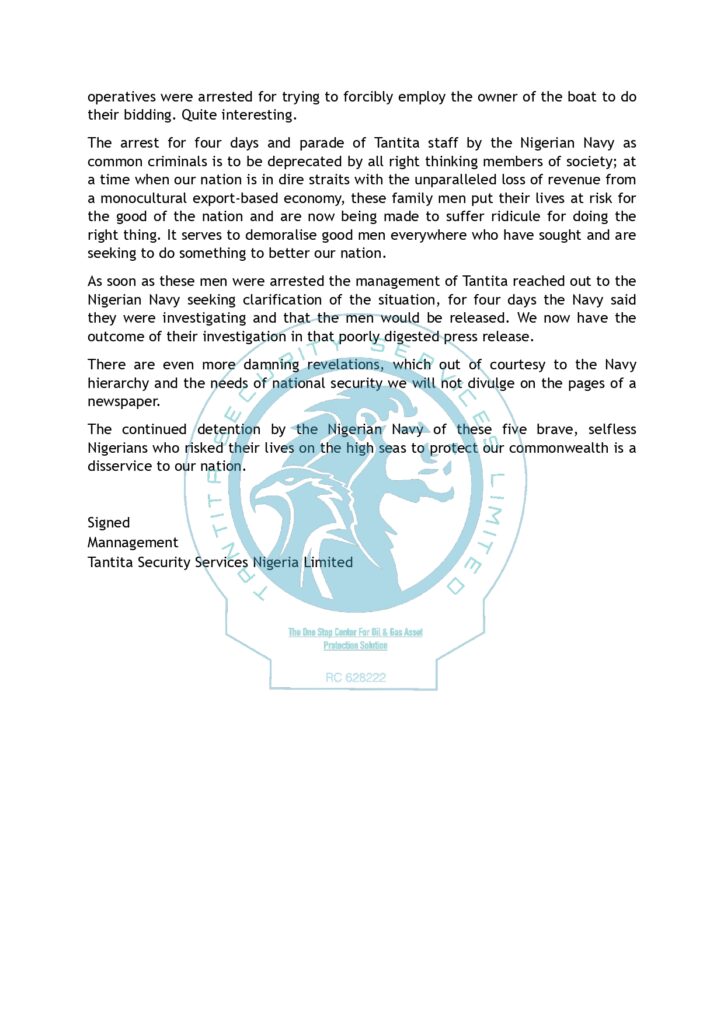 Comments
comments