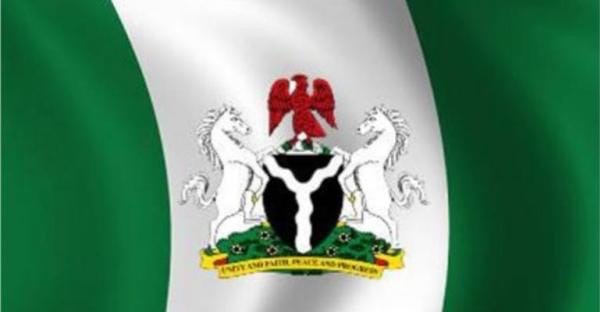 God showed me, Prophet C. A. Adetunbi, a vision some years back about Nigeria. God likened the country to a moving vehicle. The vehicle was big and moving beside a river. Suddenly, it began to reverse and entered the river beside it. While the front was on the bank of the river, the back sunk into the river, thereby making it difficult for it to move either forward or backward.
   
Then, I saw myself standing beside the vehicle. And when I opened the door of the vehicle, I saw many mosques, churches, and people deep asleep inside. So, I began to wake them, calling them to stand. I started praying, asking God to show me the way out. God replied and said it is our sin that has led us to our current problems. I then asked Him of the solutions to get out of the problems and He said the problems would only leave when Nigerians as a whole return to Him. 
ACTS 3:19 says: "Repent ye therefore, and be converted, that your sins may be blotted out when the times of refreshing shall come from the presence of the Lord." This is a call for all Nigerians to come together in unity of purpose and submit to God for our vehicle to come out from the mud it is sunk in.
Aside this, Proverb 9:10 says: "The fear of the Lord is the beginning of wisdom; And the knowledge of the Holy One is understanding." When we fear and honour God, things we will turn around for good. We are all involved in the problem and the only way out of it is to submit to God.
As I continued praying and still asking for the way out, God directed me to the book of Jonah 3:1-10.
To save the country as directed by God, President Muhammad Buhari, as the leader, is to call for a three-day fast and prayer across the country. The three-day solemnity will also be declared a national holiday. God said we would reap joy after the event. 
I also asked God how we are to conduct the event, and He directed me to Psalm 51.
On the first day, we are to confess our sins and repent from them. On the second day, we are to read and pray with Psalm 85:1-13, while on the third day, we are to read Psalm 136:1-26 for Thanksgiving, believing our prayers have been answered. It is only after this that Nigeria will have peace and be free from problems and sicknesses, according to Isaiah 45:7.
May God grant our leaders power of the Holy Spirit, knowledge, and wisdom to lead the nation. May God be with all of us, Hallelujah!
• Contact: Prophet C.A. Adetunbi; Christ Church Of Grace, Oke Idande, Baba Tope Bus Stop, 37 Y/S Street, Ajangbadi, Ilogbo Road, Ojo, Lagos State. 08033475958.
Comments
comments