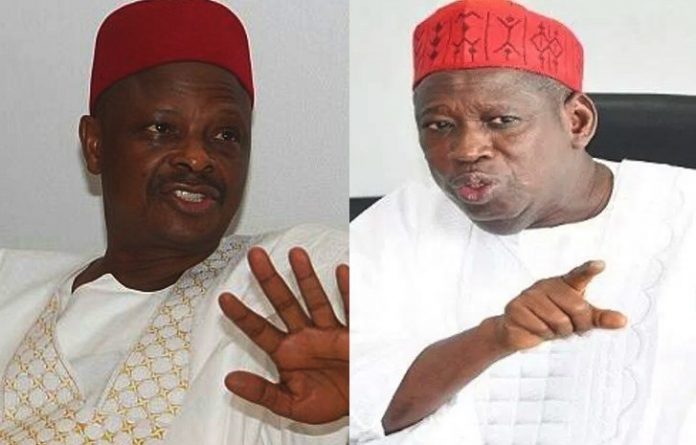 More facts have emerged on how some of the agents of Governor Abdullahi Ganduje of Kano State collude with some of the electoral officials to rig governorship election in the state.
In the 60-second video clip posted on Twitter by Anas Kwankwaso (@Anas_Sukola), a supporter of the Peoples' Democratic Party (PDP), some officials were seen tearing election results from areas where Engineer Abba Kabir Yusuf, popularly known as Abba Gida-Gida, was leading during the governorship election.
Abba Yusuf had polled a total of 1,014,474 votes ahead of Ganduje who garnered 987, 819 votes before INEC announced that the winner would be decided through a supplementary election. The margin was 26,655 votes while a total number of 100,873 votes were cancelled.
After the supplementary election, INEC announced that the cumulative figures for both the inconclusive election and the supplementary election show that APC polled 1,033, 695 ahead of PDP with 1, 024, 713.
PDP and its candidate vowed to challenge the outcome of the result at the governorship election petition tribunal.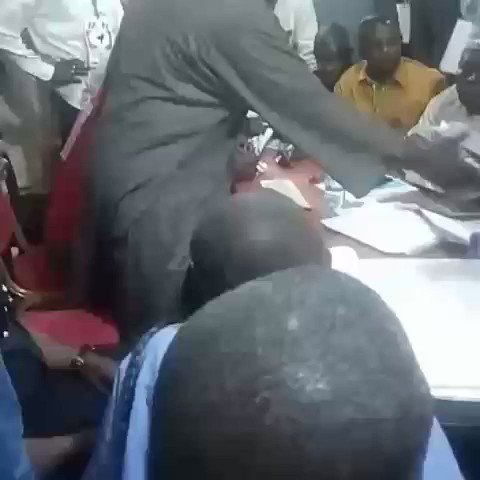 The truth has started coming out, this is how @OfficialAPCNg rigged Kano election, this is how they robbed us and take our mandate. We will surely take back what belongs to us l, @GovAbbaKabir will be sworn in as Kano state Governor insha Allah. #AbbanDai #KwankwasiyyaAmana87011:26 PM – Mar 29, 2019702 people are talking about thisTwitter Ads info and privacy
What Nigerians are saying about the video:
It couldn't be specifically established where and when the video was recorded, some PDP supporters have been rejoicing over what they described as appalling evidence against the ruling APC in the state.
See some of the comments below:
@AusteenOjie Mar 30: The same way Osun rerun was upturned by the tribunal, Kano will also be upturned. Card Reader was not used in Kano rerun because of the violence, thuggery and rigging. @inecnigeria says; "No Card Reader, Zero Vote" You have a good case. Surely you will reclaim your mandate.
Kano marches to @inecnigeria
Demanding that the people's mandate must not be tempered with #KanoOccupyINEC #KanoRerun5204:27 PM – Mar 24, 2019345 people are talking about thisTwitter Ads info and privacy
@Anas_Sukola: Don't worry we have all what it takes to take our mandate back, those evidence were already reserved for the court.
@ibrhm_habib: Something I learn these days is "the moment you see this, you know nonsense will come next"
@dw_nig: But I thought religious places like Kano should not be involved in rigging. Kai toh, muna jira.
@OpeyemiDuke: Can you please give detailed explanation of what happened in that video. Thank you.
@ifeanyi2toes: @iykebufo @OfficialAPCNg The SCAM that happened in Kano will soon be revealed.
@obinna81491317: Full blown evil
@AbadaEfeJulius: @AbadaEfeJulius – this is the terrible handwork of the APC led federal government
@SirJigo: More advanced technology is being used to expose this than the previous shenanigans of Gandollar.
@omot777: This video does not tell me who is rigging to who's favour….
@don_rexo: Are these people not Worshipers? Will they Still go back and face the Sun? Will they not Swear with their Quran before they take office? Verily verily I say unto you that they Shall all be judged.
@Elegbodo1: Everyone knew the supplementary election in Kano State was marred with irregularities, Gandollar should not celebrate yet cos he who blows the piper dictates it's tunes. The mandatory must be given to the rightful owner.
@lizzyihotu: Nothing is hidden under the sun. God shall surely give u victory. Amen
@SaifuddeenAhma4: Electoral Robbery by the APC gandujiya!
@Abdulkadir286: This guy is just another stupid, idiotic n dummy dumb dumb, kai even if it's ur father that will b in charge of this case in court, i tell u the case is already dead upon arrival.
@UchebobAgala: You guys should stop putting out your evidence like this nah. Keep it safe and shock them at the tribunal.
@shehunazifi809: Please can you explain to us in summary of this particular video so that we will understand it clearly.
@fatailekanolaji: Tell us how Pdp rigged bauchi and sokoto
@FidoHouseHold: Are you trying to say PDP agents are not with them.. Make all of una pack well.
@generalzango: You have succeeded in fooling yourselves . How is this clip connected to the Kano State Rerun? Go seat down one side joor!
Abba hopeful of defeating Ganduje at the tribunal
Meanwhile, the PDP candidate during the election Abba Yusuf has vowed to reclaim the mandate given to him by the Kano people.
He said he's hopeful of defeating Ganduje at the tribunal. He said he had given his team of lawyers directive to start preparing court papers against the incumbent governor.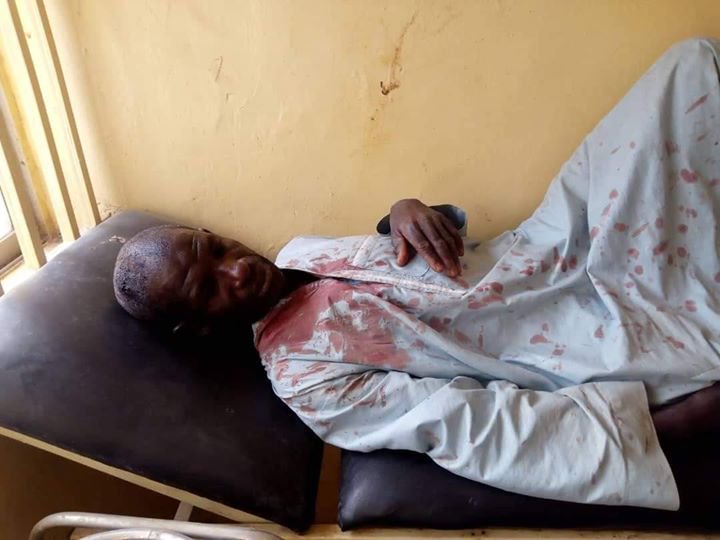 According to Yusuf in an interview published by Daily Trust, "The so-called election that was not recognized by the constitution of the Federal Republic of Nigeria and the Electoral Act and was marred by violence, maiming, killing of innocent people and so on. Definitely, the result that came out was so unfortunate that we just have to go to court."
He also claimed that the entire Kano people have rejected the outcome of the election, "Not only me, the senator and the PDP, in fact, the entire Kano people have rejected it in totality. Ninety per cent of Nigerians has also rejected it. The international community, the EU observers, international observers, and everybody has rejected it. So it is not the issue of me or my principal or the party, everybody knows that justice has not been done and that is why everybody is unhappy."
Abba Yusuf said he had already won the March 9 before INEC plunged the state to a supplementary election.
"Why I said I emerged as the winner is because I had the highest number of votes. I was having one million plus votes and my opponent, who is the current governor of Kano, was following me with much less votes. The difference between us was over 26,000 votes.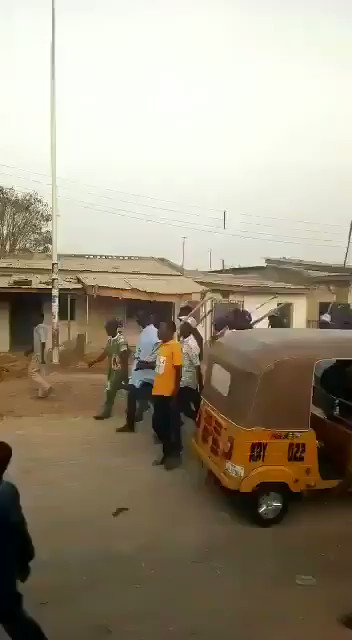 Abba Kabir Yusuf @GovAbbaKabir
Yet they claimed we have thugs. It's scary what they turned Kano to. #AbbaGidaGida #Kwankwasiyya6346:21 PM – Mar 22, 2019406 people are talking about thisTwitter Ads info and privacy
"All of a sudden, as the collation at the local government was going on – don't forget that the election proper was conducted in all the polling units in Gama ward and people participated; men women, everybody. And there was collation of results by the collation officers who took their own results sheets to the local government collation center.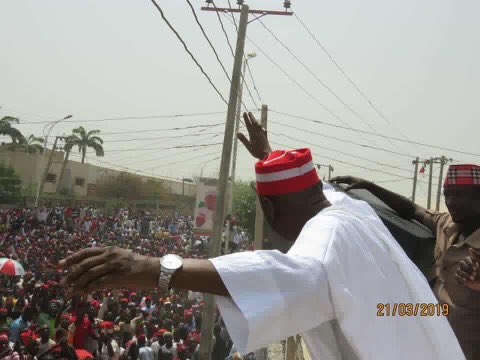 "While the local government collation was being finalized, there was this group of thugs, led by the current Kano State deputy governor, commissioner for local governments and the chairman of that particular local government.
"They attacked the collation center; they attacked our people and tore some of the collated results. That was where the problem started and luckily for us, they were apprehended, taken to the police headquarters in Kano and handed over to the AIG in charge of Zone 1 in Kano.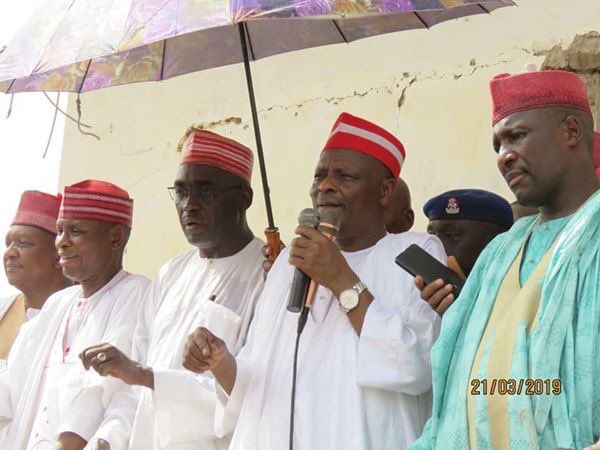 "Unfortunately, at the state collation centerwhen we expected the REC, the so-called professor, to announce the results since it was announced at the polling unit, he didn't. Nobody, according to INEC guidelines, has the right to reject any result that was presented except the Returning Officer.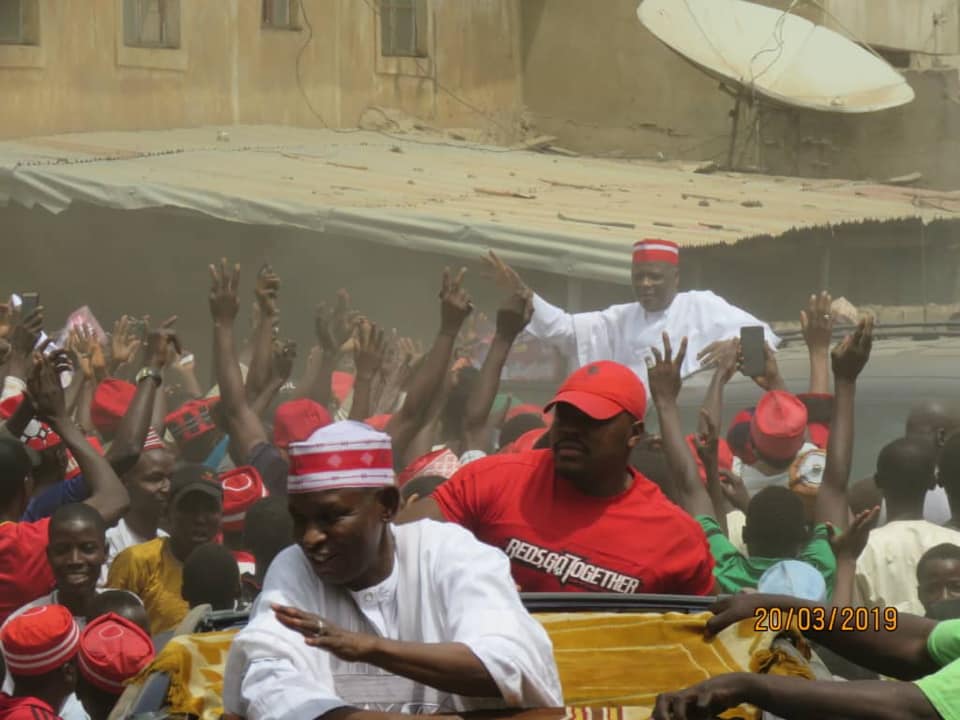 "Unfortunately, this man because of his own ill-conceived intention decided to cancel the Gama ward result and that was what caused the whole problem.
PDP members in the state are claiming that they have more evidence to nail Ganduje and APC at the tribunal.
Do you think PDP can reclaim its mandate in Kano governorship election as claimed by Abba Yusuf? Share your views with us
Comments
comments