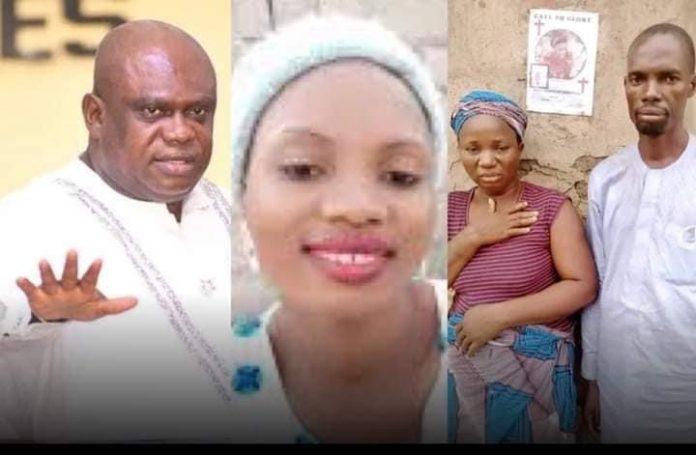 The family of the late Deborah Samuel have recently revealed that things are not rosy for them in Port Harcourt.
NAIJA LIVE TV recalled that on May 12, 2022, Deborah, a female student of the Shehu Shagari College of Education, Sokoto State was k#llex by Islamic extremists over blasph#my allegations against Prophet Mohammed. The 200-level student was s£t @blaz£ after she reportedly advised her classmates against posting religious contents on their WhatsApp group which was created for academic purposes.
OPM's pastor, Apostle Chibuzor Chinyere promised to relocate late Deborah's Dad, mum and siblings to Port Harcourt after her sad demise. In a Facebook post that trended 11 months ago, Apostle Chibuzor Chinyere of Omega Power Ministries (OPM) offered them a new life. He offered to place them in one of OPM's free estates where they won't have to pay rent forever, among other things he promised.
However, according to the Foundation for Investigative Journalism (FIJ) who recently visited Deborah's family in PH, found out that the reverse was somewhat the case. In a detailed report, FIJ spoke with Deborah's parents and learnt that the apartment was not free of charge.
Late Deborah's dad said," People think that we are living well but we are not. OPM took us from where we were in Niger State to Port Harcourt City last year. The OPM pastor gave us a mini estate with about 14 self-contained apartments. After that, OPM rented this bedroom flat for us. He said we should be staying here because we are a family and those self-contained apartments cannot be enough for the family. He furnished the apartment with the appliances.
Comments
comments