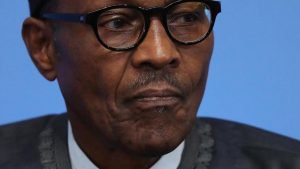 • Agba: They rather build flyovers, and skyscrapers but leave a fight against hunger
• Sokoto has the highest number of poor people, followed by Bayelsa
• Yahaya: Governors committed to improving the livelihood of rural dwellers
• Rising inflation, falling wages increase poverty, social unrest, says ILO
In its first official response since the National Bureau of Statistics (NBS) disclosed two weeks ago that 133 million Nigerians, representing 63 per cent of the population are currently living in multi-dimensional poverty, the Federal Government, yesterday, attributed the prevailing high level of poverty in the country to the attitude of some governors who focus more on building flyovers and airports rather than improving lives of citizens in rural areas.
Speaking after the Federal Executive Council (FEC) meeting presided over by President Muhammadu Buhari at the Presidential Villa, Abuja, the Minister of State for Budget and National Planning, Clement Agba, disclosed that 72 per cent of poverty in Nigeria was located in rural areas, which he said had been abandoned by governors.
"They would rather build skyscrapers in a city where people will see and clap but the skyscrapers do not put food on the table."
Noting that the Federal Government, on its part, has done its best on poverty alleviation, the Minister regretted that there was no reflection of the amount of investment that had been done in the area.
Agba pointed out that while states are in charge of land for agriculture, they do not invest in them for the desired effect on their rural citizens.
He, therefore, advised the state chief executives that rather than concentrate on the building of skyscrapers, flyovers and bridges among other gigantic projects in the city centres, they should focus on initiatives that can pull the majority of the people out of poverty.
Fielding question on what the Federal Government was doing to address the palpable suffering Nigerians were going through, the Minister said: "When you say government, we should be able to specify which government we are talking about. Is it the Federal Government, state government or local government? Because we all have different responsibilities.
"It is for this reason that we last year started some work on the multi-dimensional poverty index, for which we recently released the report.
"In the past, we've always looked at monetary poverty, but poverty has different pieces, different intensity and different causes. And it is for this reason, I went around the 109 senatorial districts in Nigeria, to carry out those surveys and to be able to say specifically, where this hardship is.
"The result clearly shows that 72 per cent of poverty is in rural areas. It also showed clearly, that Sokoto State is leading in poverty with 91 per cent. But the surprising thing is Bayelsa is the second in terms of poverty rating in the country.
"So, you see the issue is not about the availability of money. But it has to do with the application of money.
"At the Federal level, the government is putting out so much money into National Social Investment Programmes, but not seeing so much reflection in terms of alleviating poverty.
"But if the Federal Government puts the entire income that it earns into all of this without some form of complementarity from state governments in playing their part, it will seem as if we are throwing money in the pond because the governors basically are only functioning in their state capitals.
"Democracy that we preach about is delivering the greatest goods to the greatest number of people. And from our demography, it shows that the greatest number of our people live in rural areas, but the governors are not working in the rural areas," he explained.
WHILE the Nigeria Governors' Forum (NGF) is yet to respond to the Federal Government at press time, the governor of Gombe State, Muhammadu Inuwa Yahaya, said governors are committed to improving the livelihood of rural dwellers in their states.
Yahaya noted the important role played by rural dwellers in food and livestock production in the country, adding that their contributions need to be appreciated by governments at all levels by providing connectivity and access to boost their morale for sustainable economic growth.
The governor made this known at the launch of the $575 million Rural Access and Agricultural Marketing Project (RAAMP) to provide roads for farmers and boost the rural economy, which took place at the nation's capital, Abuja on Tuesday.
The project was officially launched by President Muhammadu Buhari, represented by Borno State governor, Prof. Babagana Umara Zulum.
RAAMP is an initiative of the Federal Government aimed at improving rural access and agriculture marketing in participating states and strengthening the financing and institutional base for effective development, maintenance, and management of the rural road network. The project is supported by the World Bank, French Development Agency (AFD) and International Development Association (IDA).
This was contained in a statement signed by the spokesperson to the governor, Ismaila Uba Misilli on Wednesday.
According to the statement, Yahaya, who spoke on behalf of other governors, said: "About 80 to 85 per cent of Nigerians, especially in the North live in rural areas with agriculture as their major preoccupation.
"We have given this commitment and we shall continue to do so, and we are happy that the project will be scaled up to all the remaining states so that it can cover the whole of the country, which I believe the benefits are going to be enormous, especially in agricultural production, which is an area that people are really engaged in," he added.
He further assured that the 36 governors will commit to the smooth implementation of RAAMP to ensure food sufficiency and create employment opportunities.
World Bank's Country Director, Shubham Chaudhuri, at the event, said 87 per cent of rural roads in the country are in a deplorable state. He further stated that even with current scale-up being done by the government and its partners, Nigeria was still far away from what it needed to achieve functional rural roads.
He added: "We have about 200,000km of rural roads all over Nigeria, of which 87 per cent are in bad condition. That means only about 40,000km are usable. So, if you think about tackling that problem at scale, it brings it to the issue of fiscal affordability."
MEANWHILE, rising inflation has caused a striking decline in real monthly wages in many countries, the International Labour Organisation (ILO) has said in a report published yesterday. The body highlighted the urgent need for policies to prevent further poverty, inequality and social unrest.
Global monthly wages fell in real terms to -0.9 per cent in the first half of the year, the study revealed, marking the first instance of negative growth this century.
As a result, the purchasing power of middle-class families has been reduced, while low-income households have been hit particularly hard.
"The multiple global crises we are facing have led to a decline in real wages. It has placed tens of millions of workers in a dire situation as they face increasing uncertainties," said Gilbert F. Houngbo, ILO Director-General, warning of the potential consequences.
"Income inequality and poverty will rise if the purchasing power of the lowest paid is not maintained," he said.

"In addition, a much-needed post-pandemic recovery could be put at risk. This could fuel further social unrest across the world and undermine the goal of achieving prosperity and peace for all."
Rising inflation has had a greater impact on poorer families, as most of their disposable income is spent on essential goods and services, which generally experience greater price increases compared to non-essential items.
In many countries, inflation is also eroding the real value of minimum wages, the report further noted.
The ILO has underscored the urgent need for well-designed policy measures to help wage workers and their families maintain their purchasing power and living standards.
They are critical to prevent the deepening of existing levels of poverty, inequality and social unrest.
Comments
comments