The Niger Delta Development Commission, NDDC, says it may amend the design of the road and bridge project linking Okrika to Port Harcourt city.
This was disclosed when the NDDC Managing Director, Dr. Samuel Ogbuku, inspected the project in company of the Executive Director, Projects, Mr. Charles Ogunmola, and the Executive Director, Finance and Administration, Major General Charles Airhiavbere.
Dr. Ogbuku was displeased that the project had not progressed satisfactorily, adding that from his observation there was nobody at work on the site.
He also stated that from his observations, the bridge is too low for the creek. He said: "We wouldn't want to carry out a project where vessels and heavy equipment will not be able to pass once the water table comes high."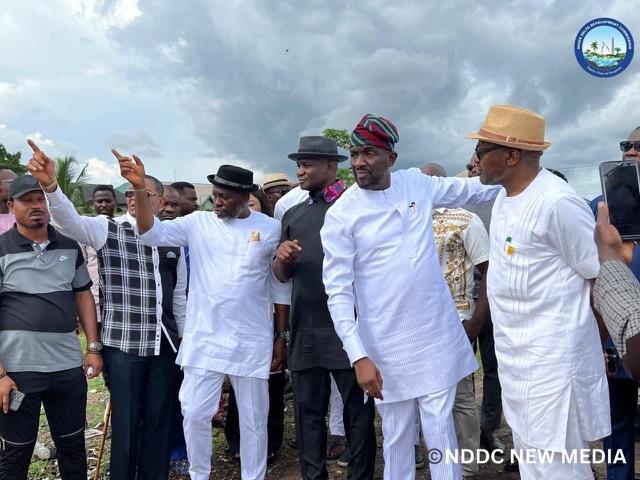 Comments
comments