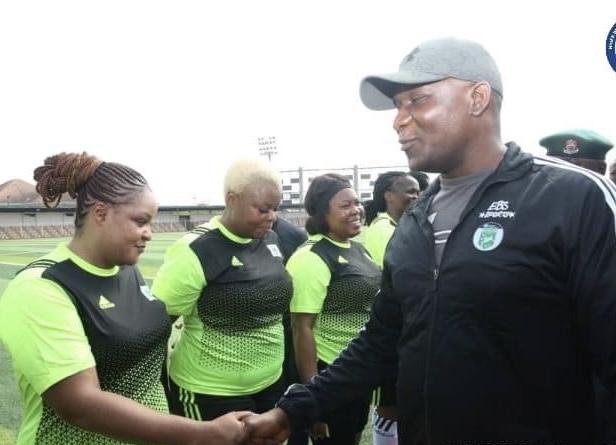 Participation in sports is essential for fitness, health, and unity, says the Niger Delta Development Commission's Managing Director, Dr. Samuel Ogbuku.
Dr. Ogbuku spoke at the Samson Siasia Stadium in Yenagoa, Bayelsa State, at the beginning of a football tournament entitled "MD/CEO Cup" organized by the NDDC's Youths and Sports Directorate to foster unity among employees.
He urged participants to be sportsmanlike and establish rapport among themselves during the tournament, adding that "this will enable you to contribute better to the NDDC's ongoing drive of making a difference in the Niger Delta."
According to the NDDC Director of Youth and Sports, Mr. Offiong Ephraim, the tournament, which started on February 6 and will conclude on February 10, aims to encourage teamwork, friendship, and sportsmanship.
Participants in the tournament are men and women from various offices within the headquarters of the NDDC, Port Harcourt. Also, they come from the Commission's nine mandate states.
It is a round-robin tournament. In each group, the top two teams will advance to the semi-finals, while the remaining two will compete for consolation.
Comments
comments