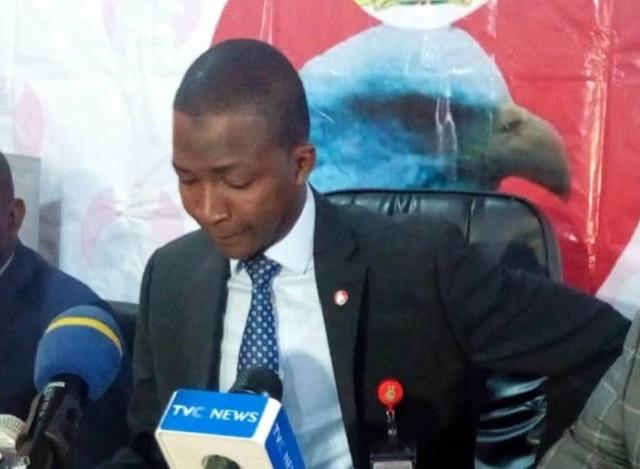 The erstwhile Chairman of the Economic and Financial Crimes Commission (EFCC), Abdulrasheed Bawa, is still in the custody of the Department of State Services (DSS) one week after he was suspended, Daily Trust reports.
Although officials of the secret police have yet to make offence(s) of the embattled former anti-graft agency boss public, it was learnt that Bawa is still being grilled over his role in the currency redesign.
A source said there are other issues he's being grilled on but his role in the February cash crunch topped his issues.
It would be recalled that operatives of SSS immediately picked him up shortly after he was suspended by President Bola Ahmed Tinubu.
Meanwhile, human rights advocates and civil society organisations, have faulted the continued detention of the former EFCC chairman, calling on the secret police to either charge him to court or release him.
Salihu Aliyu, a human rights activist, said, "The SSS should fast-track investigations on these people, I mean Bawa and (Godwin) Emefiele, particularly that of EFCC (Bawa), and charge them to court. We don't even know his offence!"
Efforts to get an official reaction from the DSS spokesman, Peter Afunanya, proved abortive as calls to his mobile phone were rejected. He has yet to reply to a text message sent to him as of when filing this report.
Comments
comments