….My birthday Message to Nigerians, Niger Deltans and Ijawnation in particular
Local government, being the third tier of a Federal system of government is essentially created to deliver services and dividends of democracy at the grassroot. It's creation is unequivocally aimed and focused at bringing governance to the very doorstep of the people in the grassroot in any given society or country to enable effective, sustainable and progressive development.
Unfortunately today, this veritable tier of government has been subjected to total neglect and abandonment by all State Governors of the federation. In fact, the third tier of government that is supposed to bring governance closer and accessible to the massas is under siege at the stronghold of Governors thereby hindering proper development in our localities.
It's so painful and unpalatable that the division of power that is clearly enshrined in the constitution for all levels of government to function was jettisoned by politicians – state Governors and their cronies – who later used the LG administration to gain cheap political scores.
However, it is an indisputable veracity that the State/LG joint account system, practiced in Nigeria is not workable as it is used by the Governors to outrightly deny the LGs the opportunity to embark and executive infrastructural or human capacity developmental projects that would enable each of the LGAs to grow at her pace, so as to create positive competitions among them.
It's very sad that the LGA system in Nigeria has been dispensed and made a shadow of itself by our selfish Governors, and development in our society has become a mere camouflage and caricature of itself, which exists but only on pages of newspaper and TV screen.
There are very few realistic and genuine infrastructural and human capacity development projects and programmes in Nigeria today, because our Local governments are been rendered dormant.
I therefore, here by put a vehement clarion call to all progressive minded Nigerians, most especially well-meaning sons and daughters of Niger Delta and Ijawnation to stand-up for Local government autonomy, because this is the bedrock of development as well as a means of judicious spending and accessibility to governance.
I Stand with the National Financial Intelligence Unit, (NFIU)'s decision to break-up the State/LG joint account system by paying the LGs their allocation directly, because Local Government Autonomy is a Viable Catalyst For Development.
Happy democracy day and A MILLION THANKS FOR YOUR GOOD WILL BIRTHDAY WISHES.
Signed
Comrade Samson O Ajagbini.
President (FIYE).
To Advertise or Publish a Story on NaijaLiveTv:
Kindly contact us @ Naijalivetv@gmail.com
Call or Whatsapp: 07035262029, 07016666694, 08129340000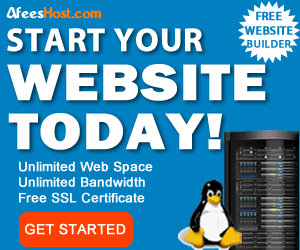 Comments
comments