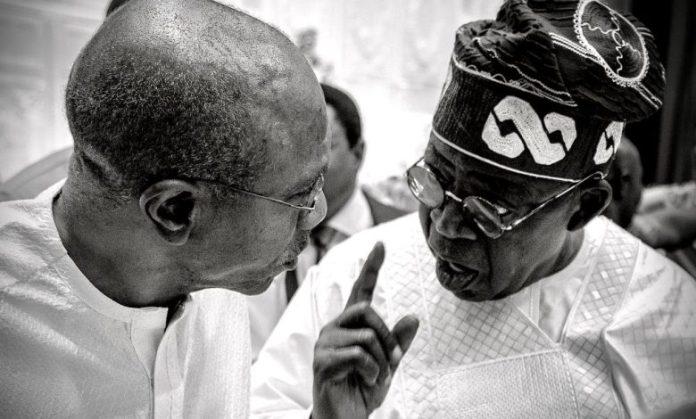 President Bola Tinubu has revealed the reasons behind his decision to suspend Godwin Emefiele as the Governor of the Central Bank of Nigeria (CBN).
NAIJA LIVE TV reports that he made the revelation in a recent interactive session with Nigerians residing in France and neighbouring European countries.
President Tinubu expressed his concern over the state of the country's financial system under Emefiele's leadership, describing it as rotten. He highlighted that this system allowed a select few to engage in illegal money-making activities while Nigerians in the diaspora faced difficulties in sending money back home due to multiple exchange rates.
However, President Tinubu assured the audience that such issues are now a thing of the past, as the responsible party is now in the custody of law enforcement agencies.
He stated, "The financial system was rotten. Few people were making bags of our money, and as a result, you stopped sending money home to our poor parents. But that era is gone now."
President Tinubu emphasised that appropriate actions are being taken to address the situation, stating, "The man is in the hands of authorities, something is being done about that, they will sort themselves out."
On June 9, President Bola Tinubu suspended Godwin Emefiele from his position as CBN Governor, and subsequently, Emefiele was apprehended by the Department of State Services (DSS) while attempting to flee the country through a land border.
Emefiele faces several charges, including allegations of sponsoring terrorism.
Comments
comments