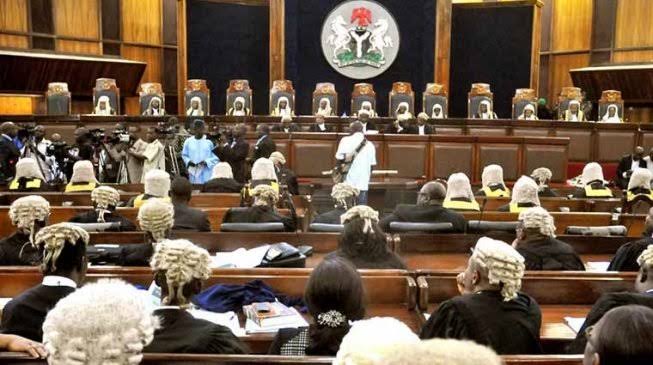 The Supreme Court has adjourned the Imo state governorship election review till March 2nd.
The Supreme Court on Tuesday adjourned ruling on the application filed by ousted Imo State Governor Emeka Ihedioha, seeking to overturn an earlier decision of the apex court which removed him from office.
The Supreme Court is under fire for delivering a controversial judgment that catapulted Hope Uzodinma to the Government House, on the basis of votes from 388 polling units were he was allocated over 213,000 votes.
A panel of seven justices led by the Chief Justice of Nigeria, Justice Tanko Mohammad, fixed March 2, 2020 for ruling on the matter.
The adjournment followed a motion by counsel to Ihedioha and the Peoples Democratic Party (PDP) Mr Kanu Agabi SAN, that processes to the application were still ongoing and will be completed soon.
Counsel to the I'm State Governor, Hope Uzodima and the All Progressives Congress (APC), Inuwa Taminu SAN, also asked for more time to complete processes on the case.
Tanimu however noted that two applications were served by the applicant, one on the 5th of February and another on the 17th of the same month, wondering which one was being adjourned.
Comments
comments