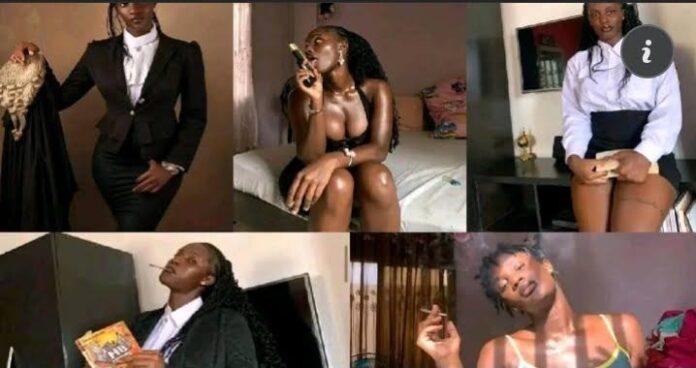 A Nigerian lawyer and social media influencer, Ifunanya Excel has finally addressed the issue of her leaked nude photo.
Last month, a nude picture of the young lawyer circulated on the internet.
There were reports that she was suspended from the Nigerian Bar Association (NBA) due to misconduct related to the leaked photo, the NBA, however, debunked these claims.
In a recent interview with Yangi Media, Ifunanya clarified that her nude photo was leaked by mistake and expressed that she is not ashamed of it.
According to her, the leaked photo is sexy, and she cannot undo what has already happened.
She stated, "Well, the nudes leaked, and it wasn't my fault, contrary to popular opinion. Because people feel like the way I'm wild, I will go to the length of leaking my nudes maybe for popularity or anything, but that was not what happened, honestly.
"If I have my way, I wouldn't even want that to happen. But that is how I saw it, and there is nothing I can do."
When asked about the photo itself, she clarified that it was just a picture, not a video.
She acknowledged that many people have seen the picture and surprisingly, she does not feel ashamed of it. She even described the picture as sexy. However, she reiterated that it was a mistake.
Ifunanya also mentioned that if she had the financial means, she would have removed the picture from the internet a long time ago due to the backlash she has received from social media trolls and critics.
Comments
comments