I welcome the setting up of a Panel of Enquiry into Police brutality in Bayelsa State.
As a Lawyer, I have come face to face and had to relive tales of Police excesses from some clients whose ordeal is only better imagined.
I have received calls from direct victims and witnesses of Uniform brute following the setting up of a various committee by the Governor, His Excellency, Douye Diri including a call from Mr Kokorifa Daniel, the father of Innocent Kokorifa, the 17 years old who'se life was cut short by trigger happy police officers in Bayelsa State to state their case before the Panel of Enquiry.
Before then, I have spoken with Dr Matthew Ayibakuro over the phone who took his time to painstakingly save me from my many concerns and misgivings about the protests in solidarity of the nationwide #EndSars movement in Bayelsa State and I agree with him as a man of character that the protests have no political colouration.
However, I shall continue to distance myself as a person from the protests and the Committees set up by the Governor.
Neither will my office make any representation before any Committee set up by Governor Douye Diri or chaired by him until he recuse himself from the Committee which he chair and direct the Chief Judge of Bayelsa State to set up the Committee with immediate effect.
As a matter of personal conviction and principle, Douye Diri as a person lacks the moral fibre to speak against Police brutality talkless of chairing or supervising a Committee whose terms of reference is human rights.
It negates the principle of nemo judex incasa sua and allows Diri to sit over his case.
Governor Diri cannot play ostrich over the legitimate demands of Nigeria youth being an Executive himself that has used security apparatus to intimidate, harras and brutalize Bayelsans.
I cannot make any representation before a man who kidnap my Client, Mienpamo Onitsha Saint and detain him for more than four days. Neither will I honour a Committee on human rights set up by Douye Diri when I am still in court with his Chief of Staff who used Police to brutalize Cherry-lucitress Ebikoboere Vijah Opuama, the wife of my Client, Vijah Inowei Eldred Opuama until she had a miscarriage and locked her husband up for more than three weeks.
Douye Diri is yet to make any public apology in the wake of the demonstrations for the infractions on the rights of these people.
It will make nonsense of the principles I have come to hold onto and guard jealously as a Lawyer to honour a man who denied legitimate business owner their rights to own properties in Bayelsa state without due procss.
My conscience and posterity will never forgive me.
This movement is not a jamboree or platform for politicians to ride on the sensibilities of the masses.
It is epoch for young people to correct and checkmate the excesses of our Leaders through our voice and actions.
May posterity be kind.
Ebikebuna Augustine Aluzu, Esq.,
21/10/2020
Meanwhile, the Bayelsa State Governor, Senator Douye Diri, has set up a Judicial Panel of Inquiry to investigate all allegations of police brutality in the state.
Also, he has set up another committee on Special Security and Human Rights in line with the demands of the protesters in Yenagoa.
Gov. Diri announced the names of members of the two bodies shortly after the 9th State Executive Council Meeting as follows:
Members of Panel of Inquiry on Police brutality:
Justice Y. E. Ogola (Rtd.) – Chairman
Mr. Alaowei Opokuma (Esq.) – Secretary
A. C. P. Arthur Andaowei (Rtd.) – Member
4.Mr. Fortune Alfred (Civil Society) – Member
Mr. Pereladei Demanche (Civil Society) -Member
Mr. Gosel Newman, Esq. (National Human Rights Commission) – Member.
TERMS OF REFERENCE:
Listed as part of the terms is to recommend compensations and other remedial measures.
Period of Assignment: 6 months
Members of Special Security and Human Rights Committee
Senator Douye Diri (Governor) – Chairman
Mr. Biriyai Dambo, SAN (Secretary)
Bayelsa Police Commissioner -Member
State Director, DSS -Member
Special Adviser 1 on Security to Governor, Mr. Agberebi Akpoebi -Member
Mr. Ingobiowei Awoitega, Special Adviser 2 on Security -Member
7.Mr. Alaowei Opokuma, Esq. – Member
Mr. Eugene Baadom (State Co-ordinator, National Human Rights Commission) – Member
Dr. Mathew Ayebakuro (EndSars Youths Rep.) – Member
To Advertise or Publish a Story on NaijaLiveTv:
Kindly contact us @ [email protected]
Call or Whatsapp: 07035262029, 07016666694, 08129340000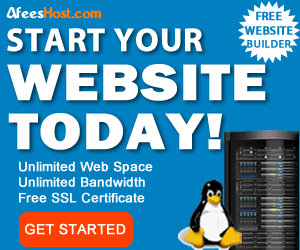 Comments
comments