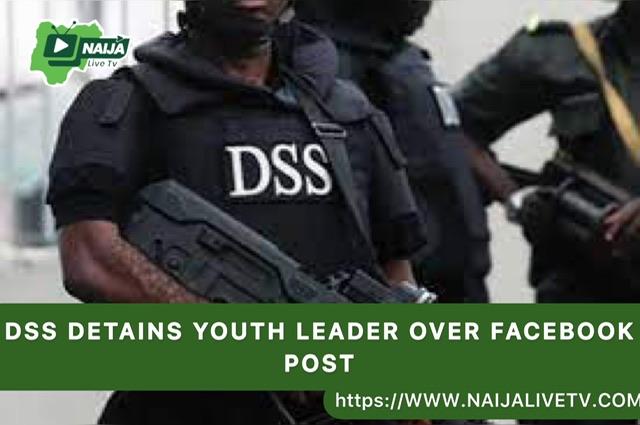 Officers of the Department of State Security (DSS) have detained a young man identified as Yusuf Yahuza Anchau over alleged "injurious comments" on the Accountant-General of Kaduna State, Bashir Suleiman Zuntu.
NAIJA LIVE TV gathered that Yusuf was arrested by the secret police four days ago following a petition by Zuntu accusing him of "cyberstalking and criminal character assassination."
The youth leader in Kubau Local Government Area of the state had posted a document which contained names of people that were allegedly allocated lands by the accountant-general while he was chairman of the council.
Sources told Our Reporter that Yusuf had been denied access to his family members and lawyers by the secret police since his detention.
"Our brother, Yusuf Yahuza Anchau from Kubau LGA of Kaduna State was arrested 4 days ago by DSS in Kubau LG but they later handed him to their headquarters in Kaduna.
"The reason for his arrest was that he made a post demanding accountability from Kubau LG chairman and his predecessor. Few days earlier, he posted one document of land allocation by the Former Kubau LG chairman and the current Accountant General of Kaduna, Bashir Zuntu.
"All attempt to get his bail proved to be abortive. The former chairman and current Accountant General is making the council like a military control zone whereby nobody has a right to question anything regarding the government.
"Two months ago, some youths from Pambegua town of Kubau LG were also arrested on orders of Zuntu because they posted that they didn't support his policy of allocating GSS Pambegua land to his family and political allies."
Another source said, "Yusuf had posted one document that contains the named of people that got land from the Accountant General when he was the chairman of Kubau LGA. Among the beneficiaries was his wife; so he ordered DSS to arrest Yusuf Yahuza.
"Last two months, the Accountant General also ordered the arrest of some youths from Pambegua just because they posted on their Facebook that they're against his decision of encroaching on the Government Secondary School's land. The land he distributed to his family and political allies belongs to GSS Pambegua, that's why he's very angry about the release of that document that contains the names of the beneficiaries."
In Nigeria, there have been increasing cases of arrests and harassment of social media users, often on the orders of politicians.
Comments
comments