Mrs Gbemi Ayansina, a retired banker and entrepreneur, recently clocked 70. In this interview by TAYO GESINDE, she speaks about childhood experience, how she combined her career as a banker with her home front, her 45-year marital experience and how to raise godly children.
How was growing up like?
I was born into the family of Ajayi on June 16, 1949. I grew up in the midst of boys, so I was a tomboy. I went to boarding house at age 11 at the Anglican Modern School, Oritamefa, Ibadan, from where I proceeded to St Louis Grammar School, Mokola, Ibadan, Oyo State. I did my Higher School Certificate (HSC) at Adeola Odutola College in Ijebu Ode, Ogun State. When I completed my HSC, I joined the bank. I worked as a banker for 17 years before I left the bank.
Why did you decide to go into banking and not teaching that people thought was the best profession for women at the time?
I went out one day and heard that National Bank was recruiting and that there would be an examination for interested candidates on Saturday. I sat for the examination, passed and was interviewed. A week later, I started work. It was easy for me to work in the bank because I love mathematics. I did professional examinations and was able to rise in my career. I retired voluntarily in December 1989 because we were moving to Europe.
How did you combine your career as a banker with the home front?
I got married at 25, so I was ripe for the job and I knew what I was getting into. Also, I grew up from a Christian home so the fear of God has always been in me. Before I got married, my father warned me that once he gave me out to a man in marriage, I would not be allowed to move back to his house. My mother too supported him. So, I made up my mind to have a successful marriage and I thank God that I married my friend. He didn't make things difficult for me. We also spaced our children by three years. God blessed us with four. I don't joke with my children because I know they are my future. At break time, I would go and pick them up from school and dropped them at home for my helper. I would make sure I cook for them, then go back to work. It was tough working at the bank but I loved it and the pay was good too. When I closed from work, I would go home and cook for my husband because he wouldn't eat any food that was cooked by the helper. When he was through eating, I had to go for tutorials by nine o' clock and might return by 11 or 12. Sometimes, my husband followed me to school for the tutorials when I was preparing for my professional examinations. I would get back home by midnight, go to bed and wake up by 4.00 a. m to read, before getting ready for work. My career did not affect my home. My children and I are very close. Anything that will disturb you from taking care of your children, please, in the name of the Lord, don't do it, because it will bounce back on those children and there will be a payback day for you. When your children are not doing well, they will give you sorrow; and once they give you sorrow, that is what will kill you quietly. Having the whole money in the world won't stop it. So, your children must be number one. I will advise parents who are still working, if your work is disturbing you from taking care of your children, please quit, because the payback time is never sweet.
You will celebrate your 45th wedding anniversary next year. What is the secret of your success?
Know your Creator. The Yorubas will tell you that marriage is oja okunkun (black market). People like us were not born again and we didn't know anything about genotype when we got married, but God helped us. That was why I said know your God. From a child, I was brought up to be a good Christian. The fear of God has always been my guiding principle. I can't say this was what I did; it was just God. Even till now, there are times that temper will be high and you feel like quitting, but God will say, it is too late. That is why I said know your God and fear him. If both of you fear God, one of you will cool the temper. There was a time my husband said he was not going to church again because of how someone was manhandled at a church service we went to. For three years, I tried to force him to go but nothing I did worked. If I refused to cook for him he would go to the kitchen and cook for himself. If I refused to talk to him, he would talk to me. He would follow us in his car, when we got to where he would buy newspaper, my children would say 'bye daddy.' One day, when we got home from church, our first child who was 11 years old, said 'daddy, have you finished reading all your papers preparing for examination tomorrow? Read very well, you must not fail.' The following Sunday, we went to church, he followed us as usual but I didn't know he followed us to church until they made the altar call and we saw him going forward. All I could not do with my energy, the Lord did it in a jiffy. Since that time, he has never looked back by the grace of God.
As a grandmother and mother, how can one raise godly children in this jet age?
It is always funny to me when parents are using technology as an excuse. Yes, there was no technology during our time but there were other distractions. It depends on how you handle your children. These days, many parents don't want other people to correct their children. When we were growing up and someone wanted to report us to our parents, we would beg them to beat us instead. Children of nowadays will say if you report me what will happen? Parents don't correct their children these days and they don't want others to do it. I corrected a child and the mother didn't greet me for nearly two months — someone who was not as old as my youngest child. It means the mother herself was not disciplined. When they correct your child, it is to help your child grow up to be a well behaved child. Some parents even go to their children's school to fight the teachers for disciplining their children. Parents should be good examples for their children. If you are a Christian, catch them young for Christ. Without God, you can't rear godly children. If that child misbehaves, you can report him to Christ and he will give you the revelation of how to handle it. The second thing is for parents to set their priorities right. Spend quality time with your children, be their friends. When you are their friends, they will not keep any secret from you. It is your responsibility to care and nurture your children, not the teachers or maids. Be their friend and mentor and be interested in their welfare.
What is your view on the issue of gender equality?
If you do gender equality in your home and your marriage lasts five years, I give glory to God, on your behalf. There is no equality in marriage; the Bible does not say so. The Bible says men will be the head as Christ is the head of the church. Men can be easily manipulated; you don't need to fight them to assist you in the home. When they see you working, they are human, they will assist you. You don't have to invite them to help you do this or that; if you don't, they will do it willingly. It is not in the Bible or our culture that men and women are equal in marriage. I don't know where they got that idea from, and that is why many marriages are packing up. Bow to your husband, even with your money. Don't let your money be your money, let it be 'our money'. No closed purse or phone; those are the things that will help you to be intimate. At the work place, there can be gender equality. If a woman is good at what she does, she should be promoted. But if that job is hampering the home front, she should have a rethink, so that when she retires in the future she have a husband and children to return to. One thing I used to do when I became an entrepreneur that used to make my husband happy was that I used to close at 5 p.m so that I could be home to welcome him when he returned from work. When he returned and saw me waiting for him at the gate, he would smile. When he retired from Shell, I retired too and we moved to Ibadan from Warri. Now, it is just both of us. We used to travel together to help our children nurture their new babies and we always returned same time.
You don't look 70. What is the secret of your youthful look?
God just decided to bless me. Also, I am not a lazy woman. Up till now, I iron all his clothes, including his agbada. And I do daily exercises. All that keeps me in good shape. The day I did my 70th I danced and rolled on the floor for my God. He has blessed me with good health. I know God has done so much in my life. I also devote my time to church and charity.
What advice do you have for women?
If you are married, keep your home. It is not sweet but make it. There is no man you can't please. If I buy a dress, I will buy for my husband. If I see a fine pair of shoes, I order it for him. And he also reciprocates by taking me for shopping and buys lots of things for me. Little things make them happy. Let them feel like coming back home from work. Your husband should be your friend. Respect him and look after his health. Give him good food. Even when you are angry and don't feel like serving him, still give him food. Don't report your husband to your friends; report him to God. He knows how to talk to him. You need good character, good food and prayers. Keep your home and children, if not for any other thing, for old age. Also know your God. If you are single, go to God to help you find the right man. Be a wife material yourself and don't sell yourself cheap for any man.
To Advertise or Publish a Story on NaijaLiveTv:
Kindly contact us @ Naijalivetv@gmail.com
Call or Whatsapp: 07035262029, 07016666694, 08129340000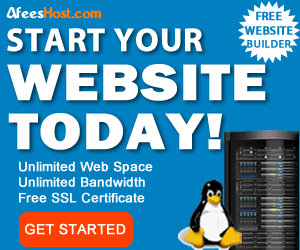 Comments
comments