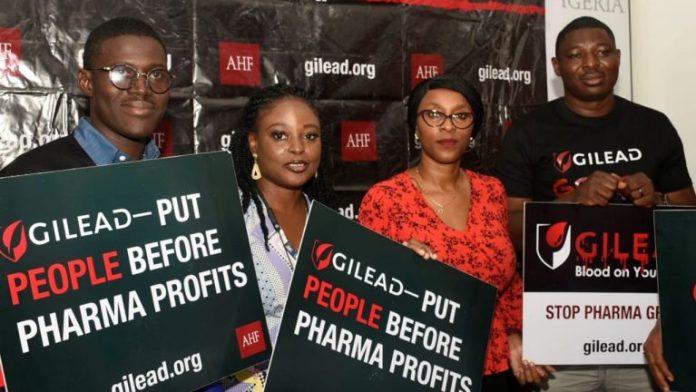 Civil Society Organisations have called on Gilead pharmaceutical company to open licences for the generic production of HIV and hepatitis C drugs to allow developing countries access to lifesaving drugs.
The CSOs said Gilead has consistently blocked attempts to introduce cheaper generic versions of its medicines, thereby exploiting humanity.
The CSOs made this known during their advocacy meeting organised by the AIDS HealthCare Foundation with the theme "30 days, 30 countries Gilead Advocacy."
The National Coordinator, Network of People Living with HIV/AIDS in Nigeria, Abdulkadir Ibrahim, the advocacy is aimed at calling out Gilead on wrong practices.
Ibrahim who was represented by the Advocacy Specialist of NEPWHAN, Micheal Edoh, said the continuous profiteering by Gilead at the expense of lives was unacceptable to all stakeholders and the community.
"We understand that you have patent rights which have lasted over 20 years, as you renew, do it in an ideal way and if you are not innovative, make it generic. The world would be a better place if these drugs can reach every corner, being accessible and affordable everywhere.
"We will continue to advocate at our various spaces, different platforms, and engage various relevant stakeholders locally and at the global level. We will continue to call out Gilead and big pharmaceutical companies to stop evergreening and patent extension as it takes advantage of the vulnerable communities, he added.
Comments
comments