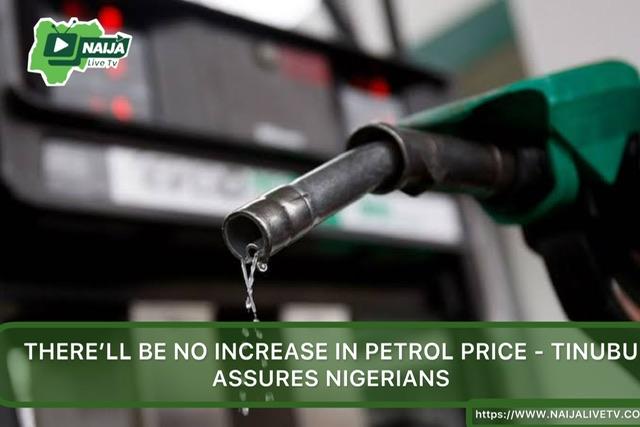 President Bola Tinubu has assured Nigerians that there will be no increase in the pump price of petrol.
The National Public Relations Officer of the Independent Petroleum Marketers Association of Nigeria (IPMAN), Chief Chinedu Ukadike, had asked Nigerians to expect a fuel price hike soon as a result of forex crisis and the rise in the landing cost of fuel.
He had said, "Once there is a slack in the naira against the dollar, there is going to be an effect. The demand and supply of forex is a key factor. We should also understand that it is not only petroleum products that use forex.
"Other manufacturers who import one thing or the other are also searching for dollars. So, the surge for dollars has continued to increase. So now that the dollar is hitting N910 to N940, and approaching N1,000, you should expect to buy PMS at the rate of N750/litre."
This led to panic buying in some places, while at least the pump price of fuel was reviewed upwards in at least four states.
Subsequently, labour unions threatened to shut down the country if petrol price goes up again.
But speaking through Ajuri Ngeale, his spokesman, Tinubu told Nigerians that there won't be any increment for now.
"This morning, I have the privilege of sitting down with his excellency president Bola Tinubu. As we discussed the current unfolding situation in the country as it relates to fuel supply and demand.
"The President wishes first to state that it is incumbent upon all stakeholders in the country to hold their peace. We have heard very recently from the organized labour movement in the country with respect to their most recent threat.
"We believe that the threat was premature and that there is a need on all sides to ensure that fact finding and diligence is done on what the current state of the downstream and midstream petroleum industry is before any threats or conclusions are arrived at or issued.
"Secondly, Mr. President, wishes to assure Nigerians following the announcement by the NNPC limited just yesterday that there will be no increase in the pump price of petroleum motor spirit anywhere in the country. We repeat, the president affirms that there will be no increase in the pump price of petroleum motor spirit.
"We also wish to affirm that the President is determined to maintain competitive tension within all sub sectors of the petroleum industry. He is determined to ensure that our policy drawn up as well as policy implemented follows the cue that there will not be any single one entity dominating the market.
"The market has been deregulated. It has been liberalized and we are moving forward in that direction without looking back.
"The President also wishes to affirm that there are presently inefficiencies within the midstream and downstream petroleum sub sectors that once very swiftly addressed and cleaned up will ensure that we can maintain prices where they are without having to resort to a reversal of this administration's deregulation policy in the petroleum industry."
Comments
comments