Rivers State Governor, Nyesom Wike, on Friday night accused his predecessor, Rotimi Amaechi, of deliberately stopping a road project awarded by his (Amaechi) cousin, Celestine Omehia, when he assumed power in 2007 for selfish reasons.
Wike made the accusation during the inauguration of dualised Forces Avenue, Olumeni and Harvey Streets in Old Government Residential Area of Port Harcourt, the state capital. The ceremony was performed by Sokoto State Governor, Aminu Tambuwal.
Wike said, "Celestine Omehia (former Governor of Rivers State) awarded the dualisation of this project to another contractor, not Julius Berger. But, his first cousin (Amaechi) said the job should not go on. I thank God today that Celestine Omehia is witnessing that his dream has come through to the glory of God."
The governor had in a statement by his media aide, Kelvin Ebiri, said Nigerians now knew clearly that the Peoples Democratic Party had their best interest at heart, unlike the APC, which he said had only given bad governance to Nigerians since it assumed power at the national level in 2015.
But the spokesperson for the All Progressives Congress in the state, Ogbonna Nwuke, described Wike's statement as a mere fabrication, saying the governor is used to telling lies in trying to build an image for himself.
Nwuke, who was the first Commissioner for Information during Amaechi's first term as governor, told our correspondent on the telephone that Wike was only trying to portray Omehia in a bad light.
[READ ALSO] DSS invasion: Senate keeps mum over probe report six months after
He said, "These are all lies. Governor Wike was a powerful member of the Amaechi administration as the Chief of Staff. The truth is while the Amaechi administration lasted, the real intent was to start development from the grass roots and end up with the final development of roads in Port Harcourt.
‌
"So Wike knows he is lying. He is rather trying to put Omehia in a bad light that within the short period Omehia was the governor the only thing he did was build a house around the GRA and award a contract leading to his house. I think that he is not doing justice to Omehia.
Tambuwal in his remarks commended the governor for his developmental efforts in the state. "You're indeed a special gift to the people of Rivers State and Nigeria at large," he added.
To Advertise or Publish a Story on NaijaLiveTv:
Kindly contact us @ [email protected]
Call or Whatsapp: 07035262029, 07016666694, 08129340000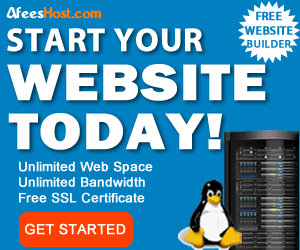 Comments
comments