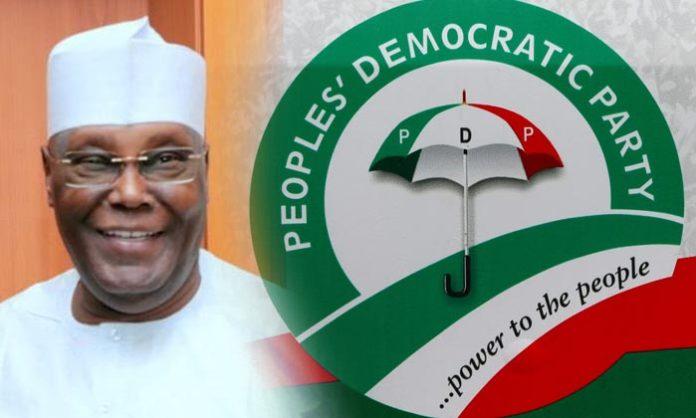 The Peoples Democratic Party and its presidential candidate, Atiku Abubakar, on Tuesday, indicated that they will on Thursday close their case before the Presidential Election Petitions Court in Abuja, where they are challenging the outcome of the February 25 presidential election in which President Bola Tinubu was declared winner.
Their lead counsel, Chris Uche (SAN), mentioned this at the resumed hearing of the petition on Tuesday.
The petitioners, according to a pre-hearing schedule drafted by the court, were given three weeks to prove their case, which elapsed on Tuesday.
However, they were granted two extra days, to make up for the two days they lost in the course of the proceedings for different reasons.
One of the lost days was June 12, which was declared a public holiday in celebration of Democracy Day.
Although the petitioners had, during the preliminary hearing in the case, stated that they would call 100 witnesses in aid of their petition, they have so far called 25.
Addressing newsmen after the Tuesday session, Uche said, "We are closing our case on Thursday. It was supposed to end today but because we lost two days, one of which was the June 12 public holiday, the court graciously extended our time by two days."
The SAN said some of the documents they will tender in the last two days would take the place of the remaining 75 witnesses.
Earlier at the Tuesday's proceedings, the PDP's session before the court was ended prematurely after the court complained that the documents which the petitioners sought to tender were not properly sorted out.
The court disagreed with their move to tender a Form EC8A series, which are polling units results beginning from Abia State.
In his defence, Uche told the PEPC that it was difficult to get electoral materials including Form EC8As from INEC on time.
He asked the court to admit the documents in evidence pending the proper numbering by lawyers to parties and the court registry after the close of the day's proceedings.
But INEC's lawyer, Kemi Pinheiro (SAN), disagreed with Uche's position.
The Justice Haruna Tsammani-led panel told Uche that it was the duty of his legal team to create a schedule of the documents after INEC had produced them through a subpoena.
The court adjourned the matter till Thursday (today) for the continuation of the hearing.
Meanwhile, the Labour Party and its presidential candidate, Peter Obi, called fielded a cloud engineer and architect, Clarita Ogar, as a witness.
The witness was cross-examined by the respondents' counsel.
Comments
comments