Concert promoter and Chief Executive Officer of Upfront and Personal Global Management, Paul Okoye and chairman of Police Community Relations Committee (PCRC), Victoria Island, Lagos, Mathew Ibadin, have been accused by the management of 1004 Homeowners and Residents Association, Victoria Island, of bypassing the electricity meter connected to their homes and allegedly vandalising the apartment of the acting chairperson of the association, Lara Ademola.
According to a statement by the estate management, tagged: 'Bar-beach Police DPO empowers electricity thieves in 1004 estate,' the association accused the DPO, Okoye, and Ibadin of breeding injustice in the estate.
According to Ademola, "1004 Estate, a highbrow residential estate in Victoria Island, is home to over 5,000 residents of different nationalities, providing 24-hour electricity to its residents using a combination of public and privately generated power supply. The design of the estate makes it a necessity that there must be constant supply of electricity as water, lifts, cooking and other utilities are dependent on power.
"In recent times, the estate's ability to provide 24-hour electricity in the estate has been threatened by the activities of residents engaged in power theft, which is not just a breach of the estate's byelaws, but also a criminal act under the laws of Nigeria.
"To stem this tide of power theft and avoid infrastructure collapse, the estate deployed agreed community sanctions against the thieves. These measures have brought the association on collision with those engaged in electricity theft, chief amongst whom is one Mathew Ibadin, a tenant who has used his position as the chairman of the Victoria Island PCRC to cause mayhem in the estate, brazenly steal power, aid and abet others to steal power and promote general lawlessness in the estate with the active support and connivance of the DPO, Bar Beach Police Station, CSP Isa Lawal."
MEANWHILE, when Okoye, the brain behind the popular One Africa Music Fest, was contacted, he sent a statement titled: 'N5 billion extortion and fraud crime ring by the 1004 HORA management exposed, which read in part: "The tenants, landlords and stakeholders in 1004 have been defrauded for over five years by the estate management. There is absolutely no transparency or accountability in the estate. The management will disconnect electricity at any time without warning, reason or formally reading meters. They just collect money.
"The management is fast to label its tenants as problematic and liars, whereas they are the ones who are doing daylight robbery. We have opened a case at the police station where she was formally invited to the station to answer questions, but she refused to appear. We enjoin residents of the estate to come out on Wednesday, September 23, to speak their mind and get some answers. We demand accountability. We need new effective management and leadership now."
When contacted, Lagos State police spokesman, SP Muyiwa Adejobi, said: "The Commissioner of Police has taken certain actions on the matter. I have some correspondences to prove that. However, this press briefing will be discussed with the CP for further actions. We urge the parties to have trust in the CP for justice."
To Advertise or Publish a Story on NaijaLiveTv:
Kindly contact us @ [email protected]
Call or Whatsapp: 07035262029, 07016666694, 08129340000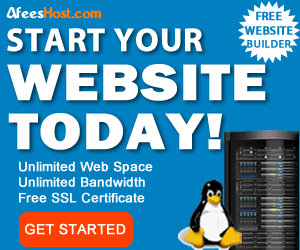 Comments
comments