Concerned beneficiaries of the Niger Delta Amnesty scholarship program has come out to disclose the sole reason for their unceasing protest and particularly the one done earlier today.
In a statement acquired by NAIJA LIVE TV from over 1061 PAP delegate protesters today. the group relay that many of them are already dropping out as the government has denied them their entitlements since the past 28 months.
They further pleaded the government and concerned individuals and bodies to pay up their owed 28 months stipend before more damages gets wrecked upon them.
The statement reads:
"We the concerned Niger Delta unpaid PAP students from the regions of Bayelsa, Delta, Rivers ,Edo, Ondo and Akwa Ibom, wish to plead with the presidency to stop the constant malignation and intimidation that we have constantly faced for over three years."
"We are beneficiaries of the Niger Delta Amnesty program and we were invited through SMS by the office of the Special Advicer to the President on Niger Delta affairs to attend a predeployment Education sponsorship Screening exercise on the first week of January 2018 at Port Harcourt and Asaba which we wrote and over 1061 delegates where duly given admission in February 28th, names of the schools which we were deployed to include: Edwin Clark University, Kiagbodo Delta State; Gregory University, Uturu Abia State; Novena University, Ogume, Delta State; Benson Idahosa University, Benin, Edo State; Western Delta University, Oghara, Delta State; Micheal & Cecilia University, Agbara, Delta State; Achievers University, Ondo State; Elizade University, Ondo State; Igbenedion University, Okada, Edo State; Ritman University, Delta State, and others. However the concerned bodies decided only to pay for 314 delegates causing sectionality and unjustifiably denying the others without giving any cogent reason whatsoever for over twenty eight months, hence we have become destitute in our institution causing academic lapses to us as a result of not being able to meet up financially."
The statement concludes that:
"All angles to reach out through dialogue, consolidation to the required authorities was to no avail, hence we are now forced to embark on this protest in other to tell the world how some of us are now dropping out of school due to financial constraints. We are now pleading with the relevant authorities to give heed to what we deserve by paying us all our 28 month stipends and other entitlements attached to it and which we duly deserve.

SEE MORE PHOTOS OF THE PROTEST….
To Advertise or Publish a Story on NaijaLiveTv:
Kindly contact us @ Naijalivetv@gmail.com
Call or Whatsapp: 07035262029, 07016666694, 08129340000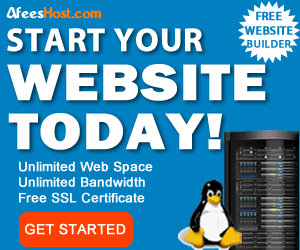 Comments
comments