The Journey:
The take-off from the beautiful edifice christianed Ox bow lake in Yenagoa was seemless like a peaceful accord between heaven and earth, the fresh breeze blowing from all shades of the river clearly reminds one of the connection between nature and man.
A fouty five year old father of six Popularly called "pilot" that was later identified as Perebo John started the two hundred horse power boat with instructions for the ten of us( Passengers) to put on our Water life saving Jackets, I was already putting on a white T- shirt with my face-cap crested Camp- Unity NUJ Bayelsa State and my dress to match Nike canvass, perhaps my dressing was the first thing that captured the fancy of the boat driver as we started the two hours journey to Igbomotoru not after we have bought petrol from a sinking floating fuel station in two fifty liter jericans and some condemned oil before we zoomed off into the main river nun for the Journey.
It was The pilot that drew my attention after over twenty minutes on the waterway as we journeyed down the Nun river miyandering the creeks and outlets as I was already decked with my ear piece listening to some Old school music, I think Fela in some of his songs saw today when he sang " Water no get Enemy" what preoccupied my mind was our constant neglect of the environment, I began to wonder if paraventure the water and environment suddenly slag to repent and becomes "our enemy" God forbid" was the words that mutters out from my mouth, I also think of a previous documentary that I was part of for my station to Air titled "When water became an Enemy" as a clear testament of the devastating consequences of the 2012 flood leaving communities and victims devastated even eight years after,these images began to reflect on my thought pattern as we sailed through the Rivers of water.
Perebo was the person that drew my attention with his cracked voice" oga" pointing at me " Oga" that "Oga" that Oga wey wear White there' at this point I turned with my ear piece on my shoulders now standing akimbo as if they are also eager to hear what "Pilot John" wanted to mutter out, this was the 30th day of July 2020.
The boat driver queried," Oga na where you say una won stop? Igbomotoru? He replied himself, thank God say you know wear your white shirt came here four years ago, the thing for turn black handkerchief like charcoal before you reach we're you dey go".
At this point my friend from the Bayelsa State Non Governmental Forum BANGOF who is the Chief Executive Officer of the Mac- Jim Foundation, "Environment"Comrade Jim Dorgu equipped with his jotta and blue pen his favourite was like a crocodile that was already feasting on his prey the "Environment" taking notes and occasionally shaking his head in alternate clockwise like a lizard after jumping down from a ten storey building.
The pilot continued " Oga Easy ya ooo" Joy no dey ooo" we no get joy" "Abobi wey you" "na we ooo, Marlians"but as I join this boat business I get peace of mind now" before before" by now na sleep I dey sleep, na night be our day" he continued, see all this river na me be the piloter, I know where from here "pointing at a creek when I start my engine raise am to infinity fiaaammmm, fiammm, fiammmmm, I don reach Cameron, off load my "goods" collect my better money then buy Cameron pepper come sell for here" I make my money in dollars (laughs hysterically) at this point we have maunovered many adjourning rivers and creeks, different mangroves and trees before re-joining the river nun to sail to our destination.
We went straight to see some sights of places formerly used for artesenal refinery and illegal bunkering disserted with no one to talk to, shock and surprised, we moved to the community play ground boldly inscripted with words" Igbomotoru Community Auditorium" as if the neighboring communities will come close to argue the ownership of the building or supena the community leadership to a court conquest like houses we won on the floor while playing "suwey" back in then days.
We met the entire community, Chiefs in Council, Women Group, Youths, Children in the Auditorium discussing about the Environment and the Way forward. I had previously visited the community four years ago when we went on a preliminary survey and distribution of questionaires to some persons in the community so I ordinarily thought it will be a familiar ground but that was not the case, I quickly called the Youth President aside to ask of Chiko, as he was called, but was told that he died two years ago as a result of "Kpo- fire" a local parlance for Crude oil Pipe Explosion as a result of illegal bunkering, my contenance changed immediately, I queried further, what about Pere-ere, a young girl of twenty two years who just finished secondary school then that helped us to cook,prepare foods and other errands during our three days stay in the community during our previous visit with a dream to study Law to fight for her community over what she termed "complete neglect by the multinational companies especially Agip and Shell", at this point I was looking at the face of the Youth President, and he brought out a white handkerchief to wipe his face before answering me" She too dead" ( it sounded like a thunderstorm in my ears) Eeeeeeeeeeeeee, my mouth, lips and tongue stood erect like an Electoral Officer ready to collect bribe to change the outcome of an election after voting,
He continued" After Chikos death she was the second in command in the Kpo- fire camp and that faithful day she had gone to roll out the crude to town on her way home the boat capside and she died three days after her body was found floating on the river with her tongue, eyes, nose already eaten by fishes and birds so we burried her in "sieboo" it was as if my body was inside a freezer, I intentionally decided to move out of his presence as I had already termed him the carrier of evil reports, I called a beautiful lady with breasts standing straight to my face, tall, slim and black in complexion obviously in her early twenties, Ama bo eeehhh" and she hurriedly came, "sir Nua" Koidei" sending her knees to the ground for an errand, at this point I was already fidgeting before I summoned courage to ask, "Pereowei wari dengiyo ke me yai" bo e na ki mu" the young girl now standing Akimbo with her bow legs wrapped inside a half wrapper, the size of an head gier in a normal day exposing nature and other things God created on a Sabbath day before the Environment was poluted.
She asked again, which Pereowei, I answered, the former Youth President, ohhhhhh, Destiny's father, Sister Rose's Husband that is late? I was shocked hmmmmmmm, what is happening in this community, she narrated how he died, "he went with his team to Operation the normal Kpo fire business and had succeeded in scooping a full load of crude oil before a new member of his team lighted cigarette and it ignited fire and burned infact "roasted" all of them over fifty persons on the line to death beyound recognition and the community burried them across in the forest", at this point I was perplexed, vexed in the spirit thinking aloud how a community in the name of business will allow their promising youths to die in abject despiration to succeed in life only to end up in shallow graves.
It was Jim that called my attention to the commencement of the Focus Group Discussion FGD, Coordinated by the Mac Jim Foundation in partnership with FACE INITIATIVE with support from Cordaid, my assignment was to record the key resolutions reached during the discussion and collate for my less than three minute news their individual and collective assessments of the Environment prior to the intervention and presently after series of training, retraining, advocacy, Jingles, Radio talk show, Tv programmes and documentary, one on one discussions with Stakeholders, Operators, Security Agencies, Victims and others.
Ineye Maxwell a young man between the ages of fourty to fourty eight years was the first to speak with me he started" My brother, it's not easy, I was in the creeks for eight good years, I was doing Kpo- fire, you see this my legs, ( pointing to his hands) na kpo fire, if I pull my cloth open for you, you go run, but I thank God through this Mac Jim Foundation, my life don change, me i be farmer, before now eeehnnn, death dey for my nose, ( pointing at his tongue) see, nothing remain, but when this people come, and then talk sense into my brain, na so I change, if I know change maybe by now, na my grave you for come see me" I immediately queried" your grave for where? Me when I get fyne wife and better pikin "Jesse" who go take care of them? He continued, I plant rice now in the day, in the night I go to the river to catch fish which I will sell during the day to manage with my wife and seven children, before now, the river been no dey catch fish ooo, as oii-oil everywhere, but from last year, I think March before this Corona virus strong, he don dey better small small, make them come turn our Kpo fire to legit, make we dey do am like refinery, so that we go teach them them self go teach us then we succeed together, no refinery dey work, but for Igbomotoru here we don work for over ten years pure, no berre, Max, as he was Popularly called received a loud ovation like someone who has just won a ticket to represent his people in the State House of Assembly,
Madam Oye Ebinipre a woman in her early sixties fondly called Woman Leader in the community was the second person to speak to my crew on camera, she adjusted her wrapper from edge to edge like a village champion set to defeat his opponent in a rage battle for survival, see, she started " Na me be Madam Oye, the Original Cash madam", at this point I started shifting backwards because an offensive smell was ozing out from her mouth as if she bathed raw gin traditionally called " Kaikai"in the local parlance, I readjusted more than ten times before the interview session was over, she continued" See ehnnnn, this Kpo fire business bring our community back back, well well, almost all our youths don die go because of money, no body to come marry our daughters again, we the women and girls plenty pass the men and boys fourty times, wetin we dey talk, make goment,( obviously referring to Federal Government) bring plenty money come give our people, no be the won say big men go dey for Yenagoa collect agric people money chop ooo, well that one na curse them go get, but before we die, CBN loan come dem collect am for Yenagoa, NDDC money we no dey see, na faint some people dey faint, see if na we ehhhh, everyday we for just dey faint waka up and down but we dey this Igbomotoru gidigba, form cooperative we don form tire, bank loan, this and that, for the Mac Jim people na dem come show us this light, we say thank you, I don talk my own finish ( Looking at me now) make I talk again?( She was cheered by the community women as they lift her up in choruses to lead her out of the arena.
It was now the turn of Chief Felix ayamakoro, a Representative of the chiefs cabinet, in his early seventees, he first and foremost removed his cap, his handkerchief facemask to his joor, he started,my son, "no mind me ooo, this thing when China chop food and we for Nigeria na him dey watch hand you think say na true? See as the Nigeria Centre for Disease Control (NCDC) dey raise figures of infected victims daily for Television," I was shocked by his logical grasp and up to date posture of this elderly man with fine voice like a Television newscaster with Ghana-English Intonation, obviously a signpost that Papa is "versatiled" and freely plays with words and parables, he cleared his throat like an Actor on set and Started" The tricks that one plays while bailing a fish pond affects all those inside the pond, the Arm stick that is used in hiting the head of the catfish is the same used for the tail of the snake fish, for the past years we allowed our youths to take their financial destiny into their hands and the result was environmental degradation and pollusion, artesenal refinery and illegal bunkering, death, high level of rascality, purchase of guns, bullets, gunboats for attacking security men, burning down of houses of people perceived to be enemies with intention to report to Government or security agents, our rural lives poluted, hybariated and malgne, cultural practices suspended, but all these are now history after the Mac Jim Foundation intervention, I have not seen people, a group of youths so focused and determined to bring positive change to a people like this Mac Jim Foundation people in my entire life, let me tell you something, this people are like the christian missionaries infact call them environmental missionaries that transverse the entire land of Bayelsa and Rivers especially the Ogoni axis to preach the gospel according to a safe and secured Environment, there message is simple, " destroy the Environment and destroy your Life and generations yet unborn"
See, as a matter of urgency our Environment was gone, decayed and ready for final funeral, well, collectively look at what we did, we called those involved to a meeting and told them that the illegal bunkering that they were doing was not of any benefit to the chiefs Council and the community while we bare the brunt of the entire exercise, so what is the difference between them and Agip or shell and so we cannot guarantee their safety in the bush as we are set to set up a task force to monitor any person or group of people engaged in illegal artesenal refinery anywhere around the community and gradually the story changed up till today( The Villagers started clapping hands in agreement with what papa was saying) he continued, now we need Environmental paliatives, first, let them conduct an environmental health survey and test for both the soil and people in this area. Look at me, I have burried four of my children, some has cancer, High Blood Pressure and other unknown illments, I am a veteran, I love eating mamakoko but it's no where to be found, let me tell you something, even some specie of animals, birds, fishes, reptiles and creatures we use to see while growing up is now no where to be found except something is done my son we are doomed, this one is like forth world war and it will kill all of us like paper in the river. ( The jubilation and cheering was at it's peak as some youths came out from the hall to lift papa into their shoulder resulting to the destruction of my Sony 4MAC HD camera as it fell to the ground and could not come up again although I felt agitated at the first instance considering the quality once in a life time information I had gathered from the field with the hope of chunking out another documentary on the Environment titled " Shadows in the Graves" I had no option but to take solace in the Igbomotoru renewed story as we zoomed off the river to other neighbouring communities in the creeks and the hinterlands in the far flong areas of Basambiri and Ogbolomabiri in Nembe Local Government Area, sangana in Brass Local Government Area, Ogbia Town, Otuasega, Oruma, Kolo and Imiringi in Ogbia Local Government Area, Sagbama Town in Sagbama Local Government Area and Ikarama, Kalabar, Agbura in Yenagoa Local Government Area of the State as I was physically present but technically incapacitated to execute my assignment.
Written By: Inebaraton Preye
08068490325
[email protected]
To Advertise or Publish a Story on NaijaLiveTv:
Kindly contact us @ [email protected]
Call or Whatsapp: 07035262029, 07016666694, 08129340000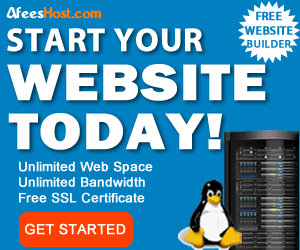 Comments
comments