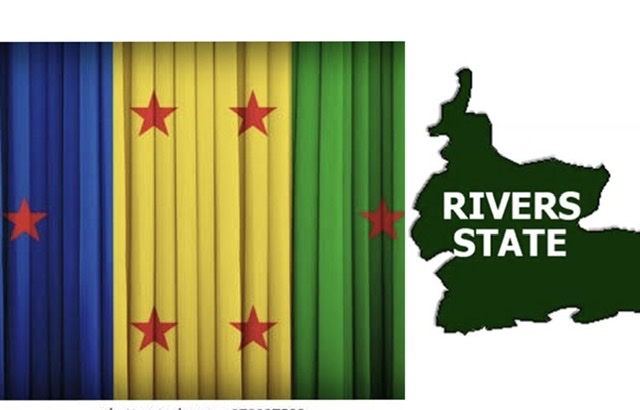 The Ogoni ethnic nationality has appealed to the Peoples Democratic Party (PDP) to jettison any plan to field a riverine governorship candidate from the Rivers State South East Senatorial District.
The nationality under the auspices of the Ogoni Development Drive (ODD) said since the Ogoni had majority in the senatorial district, it would amount to injustice and political marginalisation for the PDP and other political parties to choose a candidate from the minority riverine area in the district.
The ODD in a statement signed in Port Harcourt on Monday by its Director, Solomon Lenu, said any party that had settled for a riverine candidate should make its choice from another senatorial district where riverine ijaws are.
Lenu said the findings of ODD revealed that the PDP was planning to give its governorship ticket to a riverine candidate from the South East.
He, however, appealed to the PDP and other political parties to jettison the idea as it would jeopardise the majority Ogoni from producing the governor of the state in the near future.
Lenu insisted any attempt to go for a riverine candidate would further subjugate the Ogoni ethnic nationality to political marginalisation for many years.
He said the Ogoni would withdraw its support from any political party that bypassed the ethnic nationality for a riverine candidate in the Southeast.
He said: "The Ogóni Development Drive (ODD) wishes to advise all political parties that may wish to get the Ogóni people's support in the forthcoming elections not the cede their governorship ticket to any Rivers South-East riverine group or ethnicity.
"This is because we have gotten credible information that the people's democratic party PDP have concluded plans in doing so and that will amount to adding more salt to our painful injuries, because this will further subjugate us politically for immeasurable number of years and this won't be fair.
"However, it is important to state that, the riverine people in the Rivers South-East senatorial district has been our peaceful neighbors and brothers, but using them by our detractors to further subjugate us politically is something we would not condone no matter what.
"While we are still consulting and working out modalities around the clamour by our other Riverine Ijaw brothers from other senatorial district who also have near-similar predicament with the Ogónis by the political skewness in Rivers state, the Rivers South-East riverine is now being projected to usurp what we have been crying and fighting for.
"This will not be accepted, because it will diminish our chances for both the governorship or deputy governorship slot, which they have enjoyed in the past.
"Failure to heed this advice, ODD will be left with no option than to galvanize and mobilize the people of Ogóni to withdraw our support from such political party in the forthcoming general elections and this is not a threat".
Comments
comments