#NaijaLiveTv
PRESIDENT Muhammadu Buhari, on Thursday, commissioned and handed over an ecological fund flood and erosion control works project of N263 million to Karshi town in Abuja Municipal Area Council (AMAC), Abuja to the benefiting community, urging the residents to take active ownership of the project.
He, therefore, reiterated his administration's determination to continue with the implementation of all genuine government policies, agreements and contracts at both national and international levels entered into by previous administration aimed at laying a solid foundation to the quest for a virile and prosperous nation on the path of unfettered development.
President Buhari, who was represented by the Federal Capital Territory (FCT) Minister, Malam Muhammad Musa Bello, said the project was expected to check flooding and gully erosion menace in the community.
He stated that the age-long problem of gully erosion and flooding in this part of the country could not be overemphasized, believing that the Federal Government's intervention would bring a huge relief to the community which has for a very long time been stressed by these ecological challenges.
The President said having successfully completed the project, the living standard of the people of the community and its environs would be enhanced.
According to him, at this critical moment of our nation-building and economic recovery, there is no doubt that the project will provide a window of opportunities for economic growth in this community.
President Buhari, therefore, implored the community to cherish the laudable project by preventing indiscriminate dumping of refuse in the drainage channels, saying it is the responsibility of the community to own and maintain the project to ensure its sustainability.
Earlier in her welcome address, the Permanent Secretary, Ecological Fund Office (EFO), Office of the Secretary to the Government of the Federation (SGF), Dr Habiba Lawal, said the project was initiated through a request for an urgent intervention forwarded to the EFO by the FCT minister, Malam Bello.
She also said the project was expected to achieve the dual purpose of enabling the host community to take over and exercise ownership over it to ensure its maintenance and sustainability.
Dr Lawal, who further warned the benefitting community not to allow the resources committed to the project to be wasteful, appreciated both the contractor and consultant who worked tirelessly to ensure minimum loss of time in the project implementation schedule with very close monitoring and prompt honouring of all contractual obligations by EFO.
In his remarks, the Project Manager, Katlego Engineer Limited, Engineer Shittu Usman Chidawa said the project, which was about 1.7 kilometres, gulped a sum of N263 million.
He said about 800 staff were engaged during the exercise and it took almost four months before its completion.
Engineer Chidawa, therefore, urged the residents to take proper maintenance of it by removing rubbishes from the drainage.
To Advertise or Publish a Story on NaijaLiveTv:
Kindly contact us @ [email protected]
Call or Whatsapp: 07035262029, 07016666694, 08129340000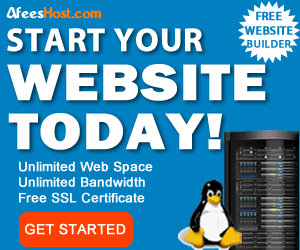 Comments
comments